There is no doubt that walkie-talkies are a great tool for communicating from different distances. The versatility and reliability of the product makes it a great tool for different industries and conditions. There are many different devices available today. This can make it difficult to choose the right walkie-talkie that best suits your needs.
In this blog, we have therefore taken into account numerous features and specifications of walkie-talkies. Based on this, we have made a list of the 10 best walkie-talkies of 2021 below. You can order them directly from Onedirect.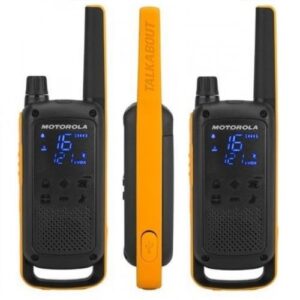 This licence-free walkie-talkie is the perfect device for simple communication, both indoors and outdoors. The various functions of the device make it ideal not only for managerial jobs, but also for outdoor work. You can think of security and construction, for example.
With a superlative rating of IPX4, the T82 Extreme will stand up to the most challenging conditions and environments.
Key features:
VOX functionality
10 km range
Splash-proof
8 PMR446 channels
---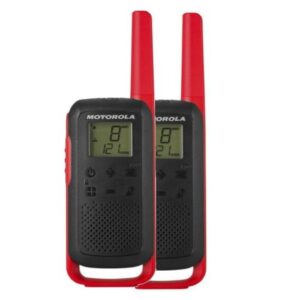 Another Motorola walkie-talkie that made our list is the Motorola Talkabout T62. It is available at an affordable price and is also a user-friendly, licence-free walkie-talkie. With a spectacular range of 8 km and VOX hands-free functionality, the T62 is clearly a popular choice.
Key features:
Unlimited simultaneous users
Lightweight
Illuminated LCD display
8 channels
---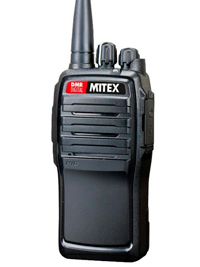 The Mitex General Xtreme is a robust licensed walkie-talkie with excellent technical specifications, a compact and elegant design.
Key features:
IP66 standard
Compatible with Pro and DMR models
5 Watt rechargeable batteries
With licence
For more information and availability of this product, please contact us by phone (085-888-3452), chat or via our website.
---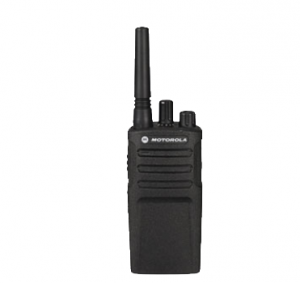 A robust model of the TLKR series is the XT420 walkie-talkie from Motorola. It has a robust housing which makes it usable in extreme environments. The XT420 is known as the best entry level solution for businesses. It is spectacular in every area and durable; thanks to its housing.
VOX hands-free function gives you the freedom to talk while walking, which also increases productivity.
Key features:
US Mil STandard 810 C, D, E, F and G
Ip 55 standard – dust and water resistant
8 channels, 219 codes
9 km range
---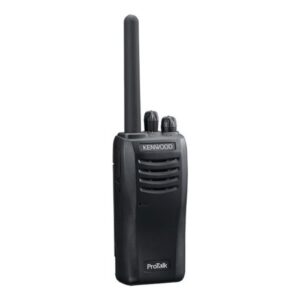 The TK-3501 is a more compact and updated version of the popular TK-3301. The channels are easily programmable by the user as no additional software is required. In addition, the powerful BTL amplifier ensures that conversations are flawless and clear.
The radio is lightweight, weighing only 210 grams. Moreover, it has an IP54 rating and complies with Military Standard C, D, E, F and G.
Key features:
Built-in VOX handsfree
16 channels
PMR446 unlicensed
9 km range
---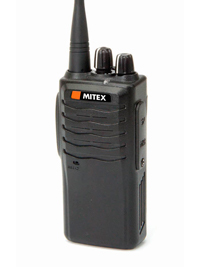 As the name suggests, the Mitex Site 5-watt walkie-talkie is ideal for use in the construction industry. This licensed walkie-talkie has a great range of 25 km. It also has 16 pre-programmed channels for conversations from long distances.
As expected, the TK-3501 is dust, water and shock resistant. This makes it a perfect product for use in construction. 
Despite its fantastic durability, the Mitex Site UHF is surprisingly compact. Its dimensions are: 54 x 31 x 116 mm.
Key features:
Lithium long lasting batteries
VOX
Scan function
250 grams including batteries and antenna
For more information and availability of this product, please contact us by phone (085-888-3452), chat or via our website.
---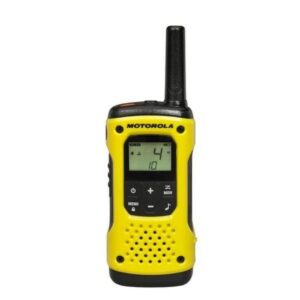 The Motorola TLKR T92 H2O is water resistant. It can remain underwater for up to 30 minutes at a depth of 1 metre.
The torch turns on automatically when it comes into contact with water. There is also a touch sensitive alert button.
Motorola has clearly designed the T92 H2O to be used in an aquatic environment, such as a water park. The quality of the calls is not compromised.
Key features:
PMR446 licence free
10 km range
8 channels
VOX handsfree function
---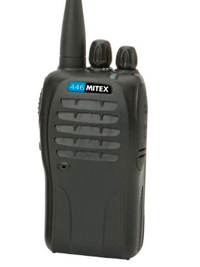 The Mitex PMR446 is pre-programmed for compatibility with Motorola, Kenwood, Icom 446 channels; although it is also compatible with other walkie-talkies, by means of a programming kit.
You could upgrade the unit with a 5 watt walkie-talkie. This will also increase the range, when you are making calls in larger groups.
Key features:
PMR446 licence free
CTCSS, DCS and inverted DCS capable
Battery saving
VOX function
For more information and availability of this product, please contact us by phone (085-888-3452), chat or via our website.
---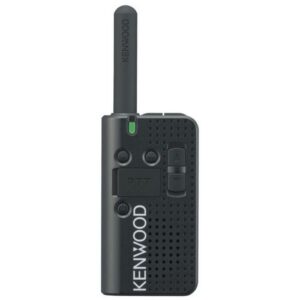 With the PKT-23, Kenwood has developed a portable and efficient walkie-talkie that also meets military standards. It is also resistant to the elements.
The PKT-23 weighs only 110 grams, which means it could fit in any pocket. It is also easy to attach to a belt clip. VOX function and push to talk (PTT) are both available; allowing you to communicate the right way.
Key features:
License-free
IP54 dust and water resistant
Meets MIL-STD 810 standard
Up to 15 hours operating time
---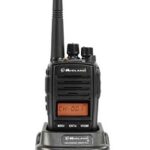 The last walkie-talkie that could not be left off our list is the Midland G18 PMR446. It is a licence-free walkie-talkie that can withstand extreme conditions.
The Midland G18 is fully dust resistant and can be submerged in water: up to 1 m deep for 30 minutes. The scrambler function and vocal announcement add to its ease of use.
Key features:
PMR – without licence
IP67 degree of protection: dust and water resistant
Aluminium die-cast chassis and Scrambler function
VOX and Vocal announcement
---
Let's compare the walkie-talkies
Click on the link below for our full selection of walkie-talkies.
full selection of walkie-talkies
Call our experts for advice on 085 888 3452